Pennington Business Services
Registered Tax Agent and Xero Certified
Accountancy & Tax | Planning & Budgeting | Investment Strategies | Advocacy | Business Start up and Exit Strategies | Staff Recruitment
We do things differently! 
Look forward, not backwards
Don't wait till year end to find out your financial shape
Get a tailored solution to meet your needs that changes as your needs change
Let us worry about the admin and tax – virtually, you don't even need to provide a desk
No charges for phone calls or meetings.
Whether, starting a business, growing a business, getting out of a business, or working out where to go next, talk to Pennington Business Services.
You'll get fresh, honest and practical advice and solutions from experienced, qualified financial professionals – people who understand how businesses work and are committed to excellence, value and helping you to achieve your professional goals.
We can do as much of your admin, budgeting, planning, accounting and tax as you want with tailored solutions to meet all your needs. Monthly meetings and catch ups are incorporated into our packages and you wont pay extra for phone calls and meetings. 
Get on top of your profits and create value for your business or farm. 
Your consultation is completely free – so how about getting in touch right now?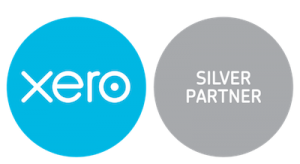 Key areas where you receive benefits from our packages include: